Individual
Szymon Adamczak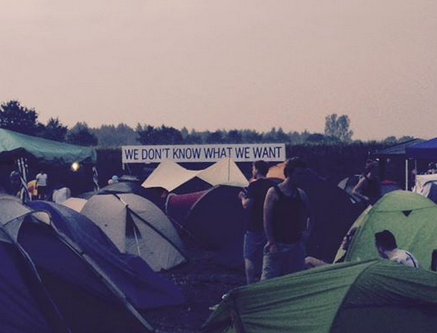 My name is Szymon Adamczak (born 1991). In my hometown Poznań I had been studying humanities within liberal arts program. In 2011 altogether with my peers I formed, kolektyw 1a, a grassroot venue and organization advocating for emerging artists and city activists run based on democratic principles, peer-learning and social knowledge networking.
I had been active on a national level in Poland as self-taught dramaturg and theatre maker since debut in 2012. With kolektyw 1a I produced and co-authored an acclaimed performance Dolphin_who_loved me and supported theatre group of homeless people (Grupa Teatralna Wikingowie) in the making and distribution of their first shows. In 2015-2017 I served as in-house dramaturg to National Stary Theatre in Kraków and my role there was to create discursive, educational and artistic programs for the institution, forge relationships with audiences and third parties, including Ministry of Culture. First and only time I was on stage of this renowned theatre took place after controversial and protested decision of appointing a new director seemingly prefered by the authorities. We read an open letter I wrote in the name of all the employees.
Recently I graduated from DAS Theatre program led by Barbara van Lindt who was an inspiring and generous leader. I was studying among emerging artist coming from all the around the world and as student representative I had a pleasure to be part of the committee appointing Silvia Bottiroli as new director. My artistic work has shifted with my new health condition. I committed myself to research that was artistic, political and personal, bringing me in contact with historical and current activist practices and communities that address HIV/AIDS, in a search for ways to embed my work in a broader legacy of artistic responses to HIV/AIDS. I am currently looking for next cornerstones to make.