Individual
René Loui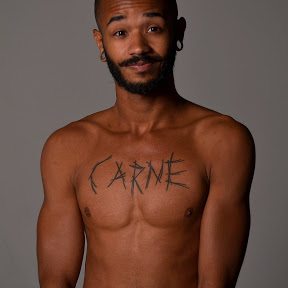 René Loui is understood as a visual artist and dance artist, as an independent performer and choreographer. Brazilian, black, gay, settled in the city of Natal / RN and founder of CIDA - Independent Collective Dependent on Artists. A researcher of differences and deficiencies through the body. It has already traveled through renowned artistic centers in much of Brazil, as well as in international territories.
Recently, he was the only dance artist selected by the Latin American Culture House and OEI - Organization of Ibero-American States for the International Artistic Residence - OCA, which took place in September and October, in the city of Brasília / DF. In 2016, selected for the Overseas Culture Interchange René Art Residence. The work comes on display at the Flux Laboratory in Switzerland, and thus, another basis for the artist's productions, the city of Geneva, is born.
In 2017 he was invited to be part of the artistic nucleus of the Cie Autotrophe at the Foudation L'Abri Espace Culturel pour jouvens artists, also in Geneva. The following year René was invited by the visual artist Nagi Gianni to be part of the "Carte Blanche" Artistic Residence where he developed the play Maré with young artists, in a situation of social vulnerability in the city of Geneva, Switzerland. no TOPIC Espace d'Art Idependant.
The CIDA - INDEPENDENT COLLECTIVE DEPENDENT OF ARTISTS is an alternative nucleus of contemporary dance based in the city of Natal / RN, and has as artistic proposal to extend the universe of dance through its own experimental language, using the concepts of differentiated body and dramaturgy in real time as a tool to raise the awareness of the other through the paths of art. Founded in 2016 by René Loui and Rozeane Oliveira, the CIDA Collective is headquartered at Casa Tomada Natal, and has its premiere season on international territory, with the Overseas Culture Interchange Art Residence at the Flux Laboratory in the city of Geneva / Switzerland.