Advisory Board
Rana Yazaji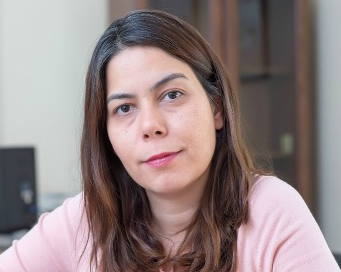 Rana Yazaji has managed several projects, programs and organizations in the cultural field within the Arab region, including projects management in the temporary structure, General Secretary of Damascus Arab Capital of Culture 2008 and Rawafed, a cultural project for the Syrian Trust for Development. In 2011, she collaborated with other independent cultural activists to establish Ettijahat: Independent Culture, a Syrian organization formed to support independent arts and culture, and play a role in fostering positive political and social change in Syria. In 2014, Yazaji became the Executive Director of Culture Resource (Al Mawred Al Thaqafy), a regional cultural organization focused on developing and supporting both an independent art scene and cultural players in the Arab region.
Beyond her work in cultural management, Yazaji is extensively engaged as a researcher on cultural policies, with many of her studies and works published widely in various Syrian and Arab newspapers. Her most significant works include her research on cultural policies in Syria for the book, Introduction to Cultural Policies in the Arab Region; contributing to Istanbul Bilgi University's yearbook of cultural policies with the chapter entitled, "National Planning & Emerging Role of Civil Society Institutions in Syria"; and a series of papers on cultural economies in the Arab region in collaboration with Paris Dauphine University.
Yazaji completed a B.A. in Theatre Studies from the Higher Institute of Dramatic Arts (Damascus, 2001), an M.A. in Design and Management of Cultural Projects from the New Sorbonne University (Paris, 2005), and an M.A. in Theatre Directing and Dramaturgy from the University of Paris X (Paris, 2006).