Individual
Michaela Solnicka Volná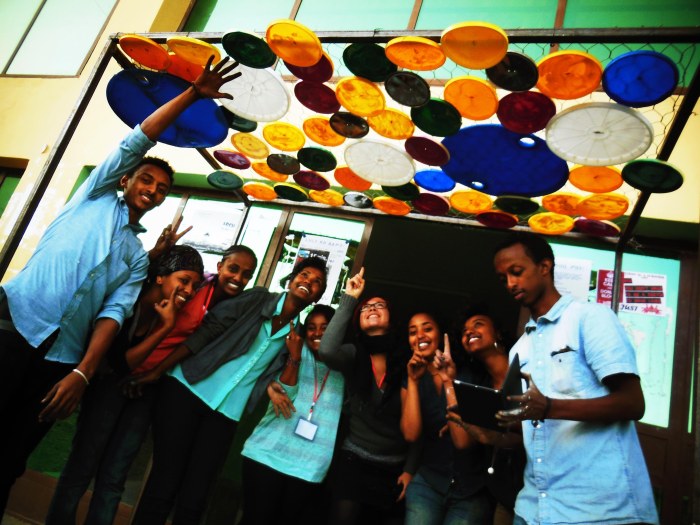 Visual artist, set designer and photographer of Czech origin, based in Burkina Faso since 2012.
Already during my studies of architecture and design in Prague, Lyon and Paris, internships and curiosity led me to discover set design and graphics in Morocco, Ghana, Burkina and Italy. In light design I got trained byside of Simon Schroter from Berlin. It was in 2009 with Italian architects VentiZeroQuattroArk that I made my first real experience in spatial design.
In 2012, I won a competition in industrial revitalisation and joined the Prague team of renowned JCA - Jakub Cigler Architekti. In 2013 we have initiated pro-bono department unlimitedJCA. I have been running its activities in Ethiopia, Morocco, Mauritania and especially in Burkina. My academic research on aesthetics allows me to explore new materials, methods and media with dancers involved in creation on stage and in public space. With Ladji Kone I direct the dance company Ciel K practicing in the Czech Republic, France and Burkina Faso.
unlimitedJCA was initiated when reflecting on the sustainability and the good quality design accessibility, considering that the art, architecture and design promote development and communication. "Art and Architecture within a Human Commitment" is the subtitle of this initiative. We focus on communication, international collaboration and inspiring environment as the background for progress.
Ciel-k was born from the meeting of two artists, choreographer Ladji Kone and visual artist Michaela Solnická. CielK, a multidisciplinary company, cultivates actions and creations rooted in dance and visual art. This open approach and this emphasis on complicity maintain dynamism and perpetual questioning without prejudices. The actions of the CielK revolve around space, spontaneity, sharing and dialogue. Collaborations do not know limits or styles boundaries. Reshape is an opportunity to push the intercultural communication further!