Individual
Matina Magkou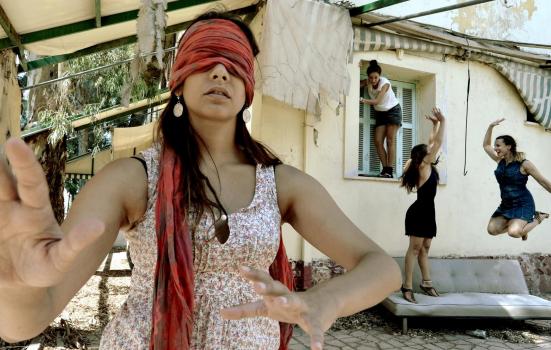 For 20 years, you would find me living in Greece, Spain, Belgium, Qatar and being constantly on the move juggling between different international projects in the fields of culture and youth. You would find me organizing events and festivals, touring with theater companies, delivering capacity building trainings, facilitating meetings, editing publications, looking for funding and alternative ways of sustaining, communicating and evaluating cultural projects. My collaborations have included organisations such as: the Development Agency of the Municipality of Athens, IETM, PEARLE* and EAEA- European Arts and Entertainment Alliance, Urban Dig Project- Ohi Paizoume Organisation, Doha Film Institute, Athens & Epidavrus Festival, Teatro Español, Old Vic and Brooklyn Academy of Music, European Cultural Foundation, German Commission for UNESCO, Cimetta Fund, EuroMed Youth Platform, Youth Partnership in the field of Youth (Council of Europe & European Commission), UNCHR/ Athens Office, General Secretariat for Youth and the Ministry of Education in Greece, the North-South Center of the Council of Europe, Universities, ERICarts and others.
Since 2016 I am based in Athens and working at the City of Athens, curating and managing the programming and activities of a new Sports, Culture and Innovation complex and working on projects related to urban regeneration and city-making together with citizens and creative groups. I also collaborate very closely with Urban Dig Project, an artistic/ research/ community platform that uses community engagement and participatory mapping practices as foundation for building site-specific performances in public space.
I studied Journalism, Languages and Translation and then I pursued an MA in European Studies and an MA in Cultural Management, Policy and Practice. Last year I obtained a PhD in Leisure Studies with a thesis on the value and evaluation of international cultural cooperation project with a focus on the EuroArab region.