Individual
Magdalena Kreis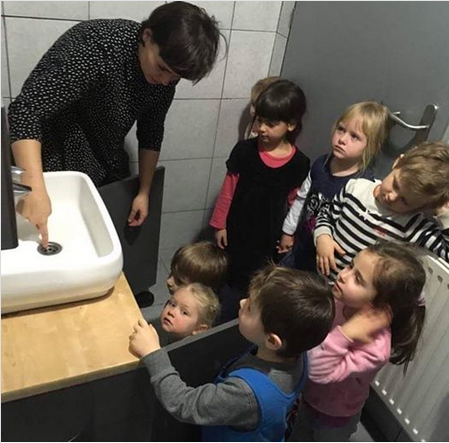 Magdalena Kreis (1987) – an art mediator and curator of educational art projects. I've graduated (MA) in Cultural Studies from the University of Wroclaw and in Art Education from the Eugeniusz Geppert Academy of Art and Design in Wroclaw (BA). I also hold vocational diploma in Animation of Culture and Society from the State College of Cultural Life Organizers and Librarians in Wroclaw.
Since 2010 I've been cooperating with the municipal BWA Design Gallery where I run and coordinate (with Natalia Romaszkan) an unique educational project 3D – Design For Kids. Since 2012 I'm a part of the network of Travelling Culture Animators and Sociologists set up by the Warsaw-based Association of Creative Initiatives 'ę' collaborating on grass roots citizens' initiatives and various types of art and cultural projects accross Poland.
Since 2013 I've been working with the WRO Art Center significantly supporting the development of its original art mediation program. I'm the member of WRO's curatorial team responsible for programming and development audience-oriented projects that increase the notion and scope of art mediation and art education. I travel a lot with her workshops and projects across Poland and beyond (Kiev, Tel-Aviv, soon also Sapporo). I was participating in many cultural workshops, seminaries and conference focusing on art education, education in museums, audience development which enriched my formal education.
Currently, I'm working on Little WRO family-oriented program within the frame of the WRO Biennale 2019, which will focus on the WRO archives in the context of very new media art works. I'm also creating a special exhibition to be a part of the 22nd Biennale of Art for Children Art as a Meeting in Poznan / Poland (opening: June 2019).