Individual
Kristina Dryagina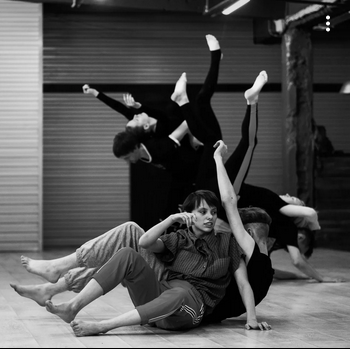 I was born in Russia when it faced with the economical, political and social crisis. The Soviet Union's experiment that lasted 80 years turned out to be a utopia. From that time, we are trying to acknowledge this experience because for most of the times we lose the opportunities to be heard and understood, we are not able to follow fast-changing time and circumstances.
Having graduated from University of arts and culture in Saint-Petersburg with MA I implemented participating feature into my practices involving in a process created by the power of art for ordinary citizens. The horizontal governance model happened to be the most relevant and practical providing complex interconnections between the government, official cultural institutions and independent art-societies. As a result, project bureau Arctic Art Institute, a curators' collaboration, and Arctic Art Forum appeared.
Arctic Art Forum 2016 Embodied Knowledge was made for people by people and dedicated to people. It is about the person's presence in the European Arctic region. It is also about the mutual responsibility, the dialogue and peace.
Arctic Art Forum 2017 Slow Culture relates to production of things influencing everyday life of people in the North. What would we choose today: quality or quantity? Fast food, fast culture or the uniqueness of the place?
Arctic Art Forum 2018 Maps of Meanings seeks to draw a picture of who we are and where we are. This will make it possible to find ways to continue to develop the Arkhangelsk creative community, not just 3 days of the forum, but all year around.
Today Arctic Art Institute is an international and interdisciplinary project bureau in the Russian North that in line with horizontal connections and projects works with key figures in the Russian art scene like Garage Museum of Contemporary Art and National Center of Contemporary Art.