Individual
Karolina Spaic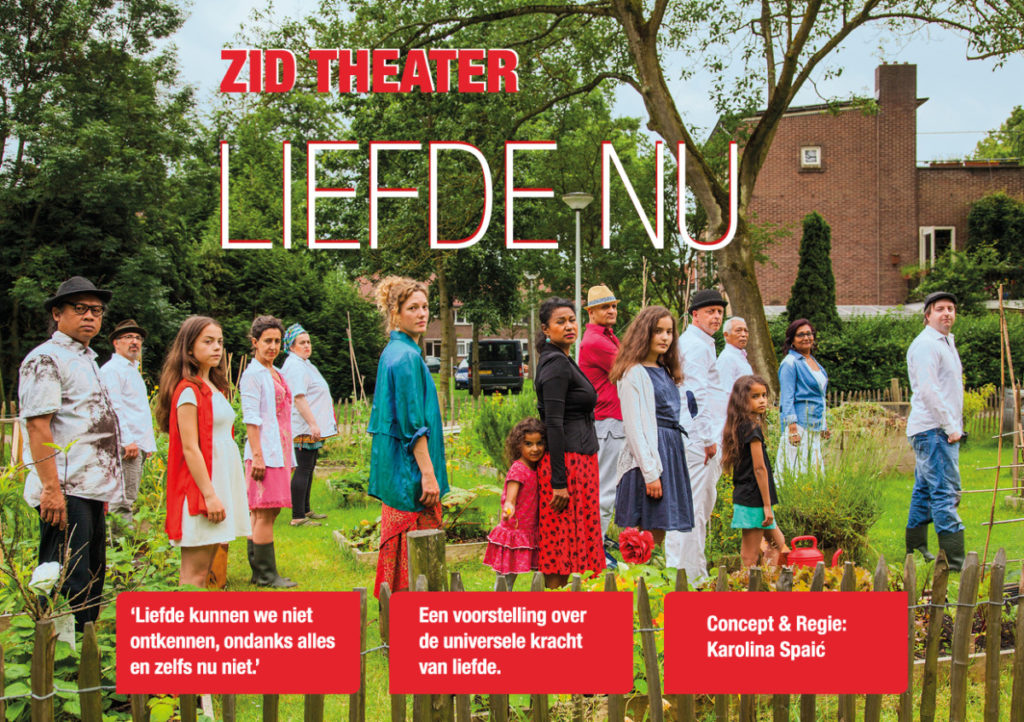 I am a theatre maker, a strategist and builder of bridges, always trying to think 'outside the box'.
Karolina Spaic (Belgrade, Former Yugoslavia, 1963) is the artistic director and director of ZID Theater, The Netherlands. After having studied classical ballet and literature and graining much experience in theatre and youth theatre in her native Belgrade (Serbia), Karolina came to the Netherlands to study here. In 1998 she graduated from the International Theatre Department at the HKU Utrecht.
In 1991 she founded ZID Theater as a non-profit organization. She has made dozens of productions that have been performed both in the Netherlands and abroad. Through her specialization at the International School of Theatre Anthropology (ISTA) from 1995 until 2005, headed by well-known theatre director Eugenio Barba, she developed a passion for intercultural and non-Western art forms.
In 2016 she established an international cross-over festival Explorez produced by ZID. Spaic: "By creating space at the intersection of art, culture and tomorrow's society we want to anticipate new times that will have new needs". I am a member of the advisory committee for art and culture of the Municipality of Utrecht and of the Fonds voor CultuurParticipatie, and I put my knowledge, experience and vision on the development of the performing arts and cultural participation.
ZID Theater – City Arts & Performance Centre connects art, culture and society, based in Amsterdam, the Netherlands. It is a cultural organisation that produces performances and festivals, realises projects together with art professionals and citizens. ZID attaches great importance to working and exchanging experiences internationally and has toured in various countries. ZID has received several awards including, in 2012, the 'Appeltje van Oranje', an annual award of the Royal Dutch Foundation. Especially for the Caravan Next project ZID created and organized the ExploreZ festival four times.