Individual
Joanna Pańczak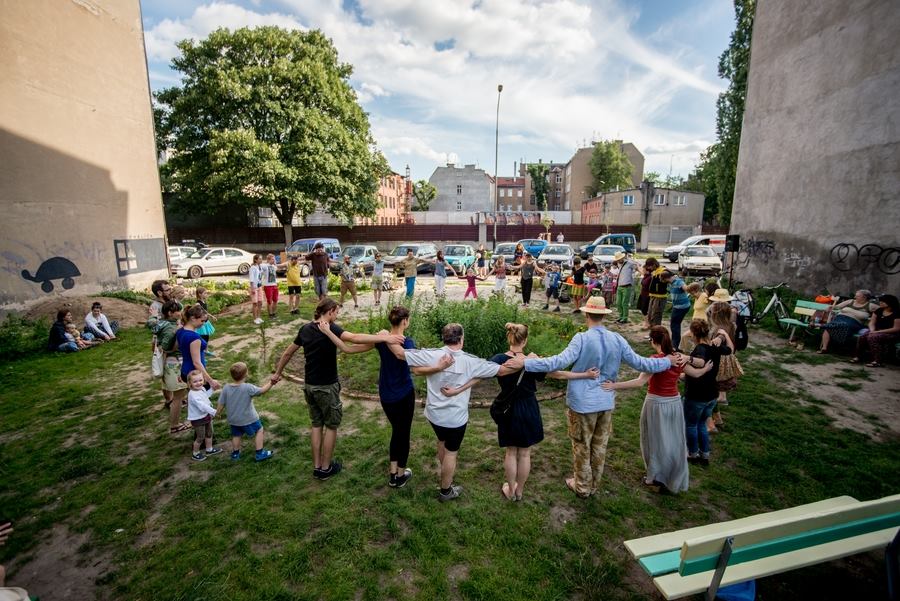 As a sociology and theatrology graduate, I have been using the knowledge from both the disciplines since 2014 in creating the program of Malta Generator - a socially engaged section of Malta Festival Poznań (Poland), one of the largest performing arts festivals in Central and Eastern Europe. Through its processual activities, which are inclusive for local communities, the Generator extends the festival program from several days to several months, has a genuine impact on shaping public space in the city, and highlights the problems of groups excluded from the media discourse.
At Malta Foundation, I am also curator of a year-round program of educational and urban activities. For example, we initiated the first community gardens in Poznań, which we co-created for 4 years with the inhabitants, artists and local partners.
I use my experience to create platforms for exchange of knowledge and tools. In 2016 I initiated, and have been programming ever since, the Urban Academy - a practical, interdisciplinary course for artists, activists and architects from all over Poland, where in the form of workshops based on social diagnosis, artistic experiment and new technologies, we learn how to design activities to socialise places and strengthen neighbourly bonds. I am also a co-creator of an internet toolbox for working on urban wastelands www.narzedziownikdlamiejsc.pl and a website for grass-roots city designing www.digi-dizajn.pl.
As a sociologist I've been coordinating research on audiences and participation in culture since 2010. Our research goes beyond classic audience development. We invite people from various social classes to the theatre and we use research tools to develop a new language of talking with viewers about art.
I'm also activist in subject of unstrangering the city, being member of Poznańska Garażówka, which brings financial support for refugees but also keep locals informed about their situation.