Individual
Jarosław Siejkowski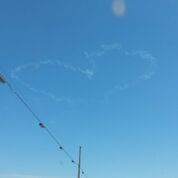 Since 1993 I work with an independent company Teatr Biuro Podrozy. As theatre company we discovered public spaces and small cities of Poland with their socially changing landscape. Working with TBP team I practiced acting, group creating of group performances, teaching, leading workshops and social activities, developing my own social initiatives, company managing as the vice head of the board (till now).
In Poland I was co-leading theatre festival "Maski" for 12 years a and actually co-leading and producing new Street Art Festival in Poznan (established 2018), curating street art festival "Ulica" in Krakow (2018), working on establishing Street Art festival in Georgia in 2019.
In 2015 together with Barbara Pradzynska I established ARTJUNCTION FOUNDATION - an organisation which focus on innovative methods of joining art and inclusive social activities. We want it to be a place where we are crossing international and invisible internal boundaries. AJ is working with Roma communities, with young people in industrial areas boosting creativity of participants by exploring locality and diversity.
We prepared also cross-cultural projects with production of outdoor performances in South-East Turkey with Kurdish and Syrian kids, in India with artists and social activists in rural area of Kerala, producing social street performance with community living in conflict zone in South Ossetia (Georgia). We collaborate with artists from Europe and beyond. All those works were performed on international theatre festivals. I worked also in projects and workshops in Iraq, Lebanon, Palestine, Jordan and more.
All my experience gives me a background to work on issues raised by Reshape. I'm interested and intending to work on developing experimental and inclusive forms of arts and innovative ways and method to support art in the society. A junction where art can meet other areas of life: civil society, ecology, politics.