Individual
Eirini Koutsaki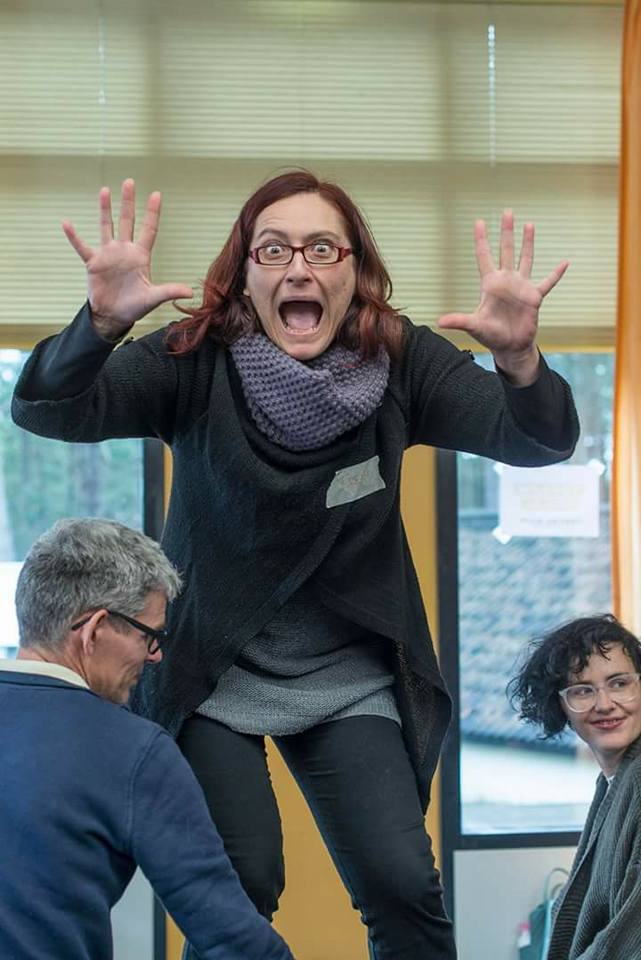 I was born in 1974 in Athens. I studied Tourism Management and took courses in Acting. Since 1999 I am actress in Omma Studio, travelling to several international festivals. In two of them, the company was awarded for best performance (Russia and Iran). In 2000 I moved with Omma Studio to Crete, Heraklion, believing that artistic renaissance can start from Periphery.
The work demonstration "Theatre: a separate reality" which I presented in 2005 at Wroclaw, Poland, during International Symposium for Theatre Anthropology, has become the occasion to meet Rena Mirecka, actress of Jerzy Grotowski's Teatr Laboratorium. The apprenticeship I did next to her in 2005 and 2006 changed completely the way I do theatre.
I was P.M. on behalf of Omma Studio, of the EU Project "Tracing Roads Across" (2003-2005) and of "CARAVAN NEXT. Feed the future: Art moving cities", a large scale project of Creative Europe, about social community theatre (Oct 2015 – Feb 2019).
I was one of the 50 Idea Makers who joined Idea Camp 2017 ("Moving Communities") in Madrid, organized by European Cultural Foundation, in order to develop my Idea of establishing an International Centre for Community Theatre.
As selected participant in Tandem Fryslan (2018), I realised an artistic community project titled "Adeste/Come on", a festival upon social-emotional isolation, which took place inside the Roma Camp in Heraklion.
For 2019-2020 I run the project of European Commission: EUROPE FOR CITIZENS titled "Cultural heritage linking diversities in Europe–CLINK" in which Omma Studio is partner.
Together with Social Community Theatre Centre in Turin (University of Turin, Italy) and other companies and institutions from Denmark, Poland we are about to create an official Social Community Theatre Network.