Individual
Carmen Lozano Bright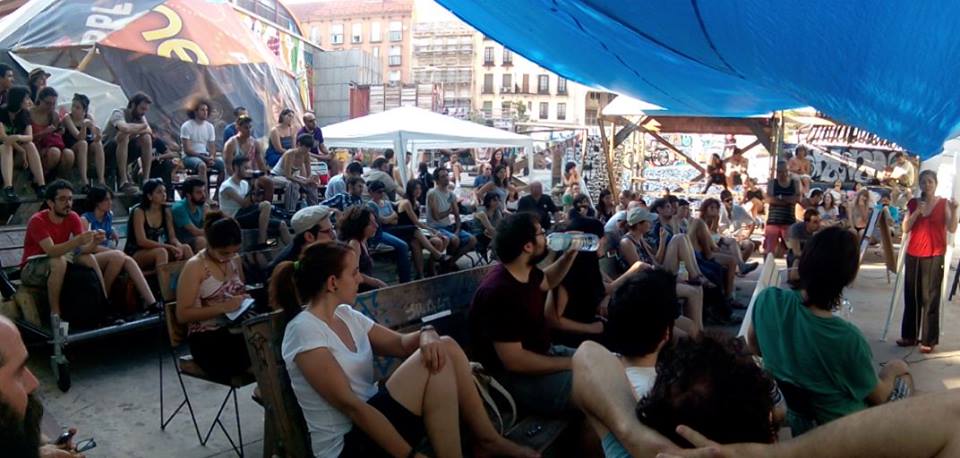 Journalist, cultural researcher and agitator. Born in Colombia of Spanish and British background, I live in Madrid sinde 2012, where I experience and research the rising transformation of citizen laboratories and P2P and commons-oriented practices.
Living in Madrid has given me the opportunity to witness mutualism and resistance in social movements. From the anti-eviction and housing movement to defending the public health and education systems, collective organization in town has undercover some clues on how the commons are built upon the communities that support them. In 2015 I finished a research on commons oriented governance models across Portugal, Spain, Italy and Greece: P2P Plazas – a Southern European Network.
I published a series of interviews with people self-organizing around urban gardening and commons spaces in Madrid. The recipes for a sustainable governance of urban commons that result of these interviews have been featured in an exhibition on free urbanism, Madrid a Medias, at CentroCentro Cibeles, a major cultural center in town. Participating of a collectively produced Open Governance Model for Guerrilla Translation –a cooperative of translators working internationally– was a major learning to then develop my skills as a consultant for commons oriented and open access projects for Goteo, a Spanish crowdfunding platform. More recently, I coordinate the research program 'Una ciudad muchos mundos' (One City, Many Worlds) at Intermediae–Matadero Madrid, focusing on four aspects within collaborative work: ethical tensions, work methodologies, transfer of knowledge and impacts on the communities involved.
I'm also part of Nodo Común, a platform of activists who develop their work in the fields of journalism and communication that aims to organize differently: in a horizontal, organic and caring way.