Organization
Sarean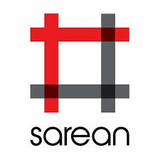 Sarean is a communitary cultural space based in San Francisco neighbourhood, in Bilbao. The current project is the result of the collaboration between the neighborhood movement and the artistic movement in the area since the 80s.
Sarean hosts an interdisciplinary cultural program that is configured in a participatory way: it is an open resource for any artist, collective or
organization to carry out its activity.
Our governance model is a collaboration between the institution, Bilbao's council, who assigns the space, the cultural association who leads the project, and a private company who rules the bar and restaurant hosted in the same space.
Our main goals are:
- To create a continuous interdisciplinary socio-cultural programming through citizen participation
- To promote the intercultural and intergenerational meeting
- To strengthen the relationship and collaboration among neighbors, businesses and cultural agents to help improve coexistence in the neighborhood
- To promote and make visible the artistic, cultural and social work in the neighborhoods of San Francisco, Bilbao La Vieja and Zabala
We also organise external projects as Gau Irekia, a festival that brings together artists, spaces, organisations and institutions in a open programme with more than 100 activities in a single day